I was looking for a complete overall and new look for our company web-site, they developed a fully functional web site that is creative and innovative for our company look. We are looking forward to dealing with Nick & his team at Publish My Web for many more years.

We worked with several of the team at Publish My Web, including their graphic designer, programmer, content writer and web manager. Having access to a complete team of specialists helped us to get such a high quality result."

---
Outstanding Support
Building your website is just the beginning. Which is why we provide ongoing and reliable support at our reasonable rates.
Email support is our highest priority. If you email us, we will always get back to you, typically within a few hours during business days. We provide unlimited email advice as part of your monthly membership, so please rely on us for any web related questions, including use of the content manager to update your own website. We only charge for actual work you request us to complete on your behalf.
Just wanted to thank you all for your fantastic service and support this year. Your efficiency and level of service is of the best standard I've experienced."

Steven Ackermann
Marketing and Procurement
Laser Group Australia
---
Web Apps
Need a website that's more than a just pretty brochure? Publish My Web have developed many custom website applications and software for our clients.
Here are some examples:
CiVS - Online voting portal by email, SMS and telephone for enterprise agreements.
Disgen - solar monitoring and data capture platform.
Perth Crew - Advanced Film Crew Booking Website with SMS integration.
Stick-Ups - Custom Name Plaque Design Studio.
Laser Electrical - Contractor search and database generated web-pages for each location.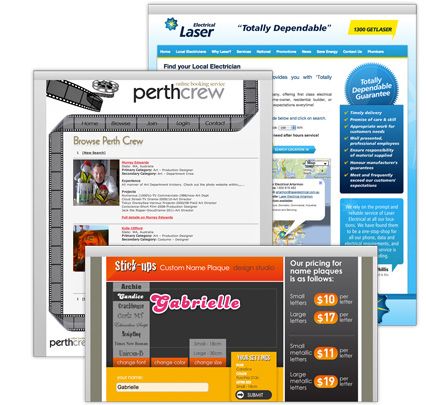 We have developed custom sales applications, automated e-book delivery and custom online store components. Please contact us with your requirements.
---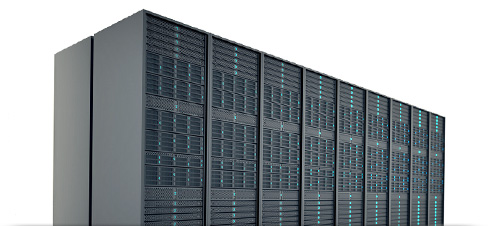 Website Hosting
All our client websites are hosted on our high performance, Australian based servers. This is to ensure you receive the best service, backup, software and monitoring for your website. It's called SaaS (Software as a Service). Our monthly membership plan includes this hosting, as well as traffic to your website, email, software, content editor support, analytics and automated backups.
---
Our Design Process

1
Get a Quote
Initially we consult with you to define your requirements. We will typically ask a lot more questions than other designers? This is so we can clearly define the project and give practical recommendations.
2
Gather Content
Before we begin the design, we need to gather all necessary content from you? This may include business photos, logos, text content, customer testimonials and service/product information.
3
Template Design
We develop a website template that brings your brand and business to life? This process involves a series of reviews by you until the look and feel meets your expectations.
4
Website Development
Once the template is agreed on, we develop your website pages? This involves our team designing each part of your website, with regular reviews by you during the process.
5
Website Launch
Time to crack open the champagne and announce your new website! We take your website live and then setup any required domains, SEO optimisation, website marketing, social media and online advertising.
6
Ongoing Support
We continue to work with you on your website whenever you need us? Our support is email based, so we can provide you with responsive year round support at our remarkable rates.
Got Questions? Need a Quote?