Integrate text messaging into your website.
This means that we are able to write web applications for your site that interact with your users using text messages automatically.
Users are able to receive SMS from the website, and also reply to SMS. The website can then search a received SMS messages for a particular word/s, such as "yes" or "no". The website is then able to take action based on the received message. Once a message has been received and interpreted, our web application is then able to edit the system database accordingly and take other actions, such as confirming a booking or sending an email.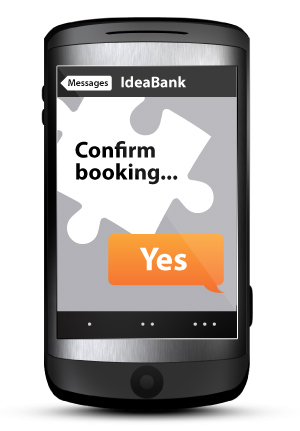 This functionality is extremely useful for confirming bookings, appointments, job shifts, reminders for websites that provide high levels of interactions with users.
An example of our work can be found at www.perthcrew.com.au
Perth Crew is a film crew booking site, where producers can book crew at short notice on jobs. Crew are notified of a new booking via SMS. They can then confirm the job by replying to the SMS with yes or no. The website database is then updated accordingly and the producer notified of the job status by email or SMS.
---
To find out more please contact us with your questions.