Here are just a few of the custom features.
Product heading, description, text description.
Up to 10 photos per product.
Products may be grouped under categories and sub-categories to allow for ease of search and product listing.
Your product listing may be customised to allow for the download of a PDF or word document for each product (such as for a datasheet or brochure).
Custom form per product to allow user to send an enquiry directly from a product page.
Products can be added to a shopping cart, with custom payment and delivery options available.
All product details may be easily updated and added to without our help.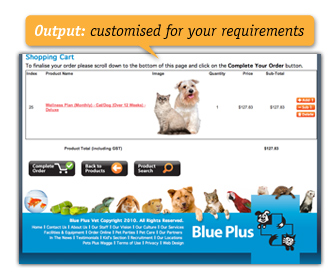 ---
SSL certificate for your e-commerce store
Use of a SSL certificate / HTTPS connection may be required for your e-commerce / online store, so your customers can check-out securely over an encrypted connection. There is large range of SSL options, please contact us to discuss your requirements.

---
To find out more about our Online Store & Catalogue services, please get in touch.