Email Newsletter Setup • Starting at $440
In order for you to send your own newsletters easily through the web-based newsletter system, in consultation with you we create one or more newsletter templates and graphics for your use. You may then select a template for each newsletter you create. We build you a custom bulit template with branding and graphics designed to suit your business or marketing strategy. The newsletter template may be in a variety of formats, from text-only through to complex long-form web-page type newsletters.
This package includes:
Creation of a newsletter template/s as agreed in consultation with you and described in the paragraph above (the main variable in cost of this package).
Creation of a call-to-action button and web-site form for installation on your website, such that users can easily subscribe/unsubscribe. We can work with you to define a special offer / digital gift to incentise the subscription of new users (e.g. access to an ebook / online video).
Uploading / transfer and cleaning of your current database of email addresses to the newsletter system. We typically require supply of your current database in an excel spreadsheet. Ideally you will supply the firstname, lastname and email address of each of your current subscribers, such that we can customise your newsletter.
Setup of an email auto-responder to welcome new subscribers to your website on subscription. This email can also be useful in providing subscribers with a free offer / digital gift used to incentise subscription.
Provision of our newsletter tutorial to help you familiarise yourself with use of the newsletter system. We are also standing by to provide email support to you should you have any difficulties using the newsletter system.
The newsletter system provides amazing user capabilities, with highly granular reporting functionality, showing which subscribers opened your newsletter and the most popular links clicked on in the newsletter.
Please note that our newsletter system does not support the sending of attachments, such as PDFs (which should never be done on large scale as your newsletter will be black-listed as spam).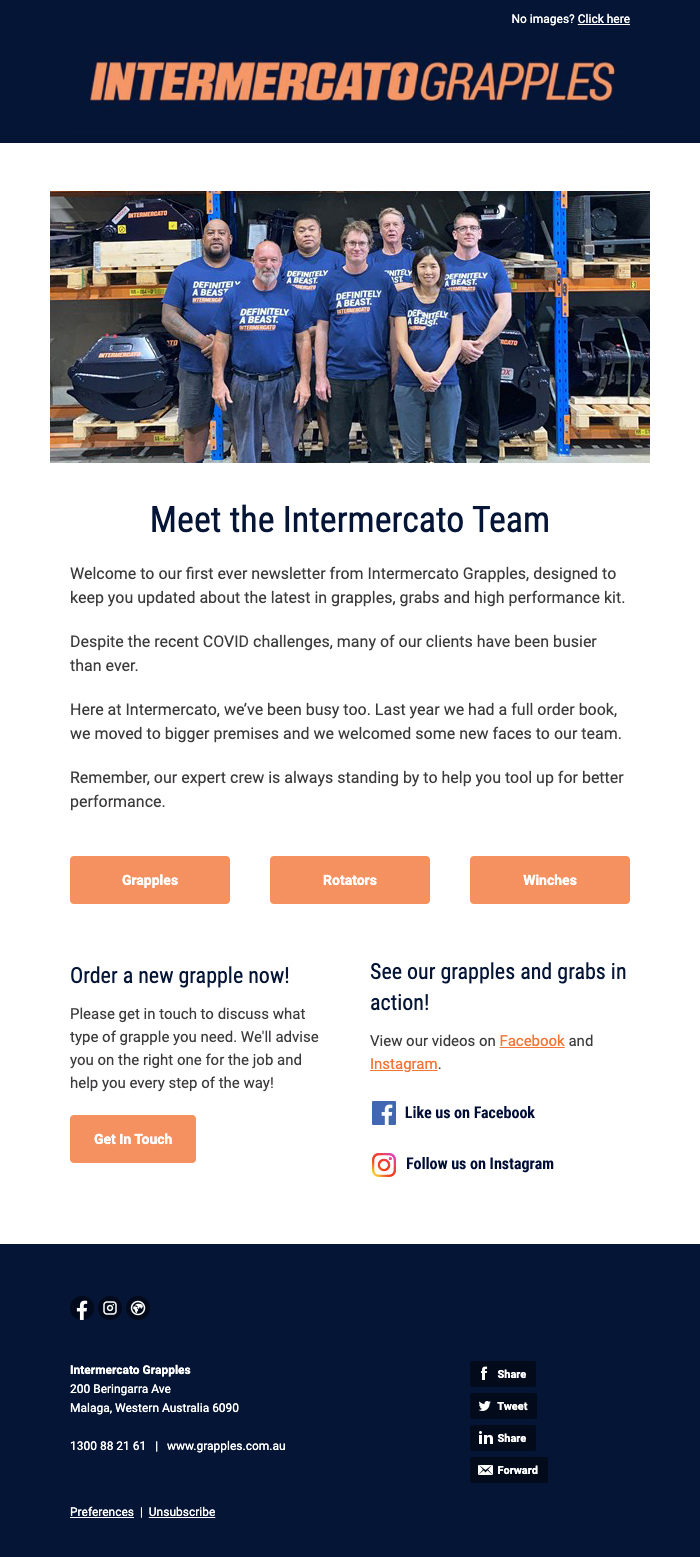 ---
Ongoing Costs
The cost of sending out newsletters is additional to setup and is as follows:
Monthly Fees - Almost unlimited emails may be sent out per month.
0-500 subscribers - monthly cost of $44
501 - 2500 subscribers - monthly cost of $99
2501 - 5000 subscribers - monthly cost of $144
5001 - 10,000 subscribers - monthly cost of $187
10,001 - 25,000 subscribers - monthly cost of $395
25,001 - 50,000 subscribers - monthly cost of $740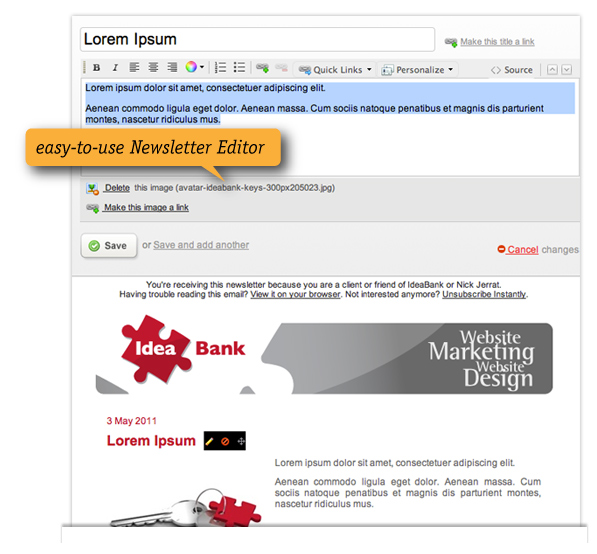 How our newsletter support works
The newsletter system has been designed for you to easily construct and send newsletters without assistance, through the addition of text content and uploading of images using the web-based newsletter editor. As such, please note the monthly costs quoted above do not include Publish My Web constructing and sending newsletters on your behalf using the newsletter system. Assistance in doing so is charged at our hourly rates. For example, you may request our assistance in creating an image for use in a specific newsletter. This cost is not included in your monthly fee.
Please contact us if you would like a test-drive of our newsletter system.
You can view our newsletter tutorial here and see some screen shots of its easy use.
Our newsletter system provides sophisticated reporting capabilities, as shown below.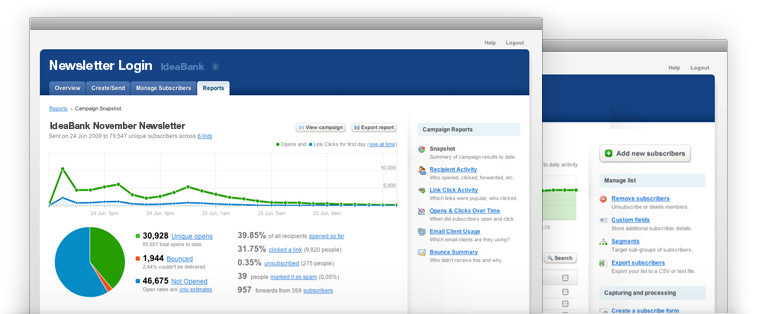 ---
Newsletter Examples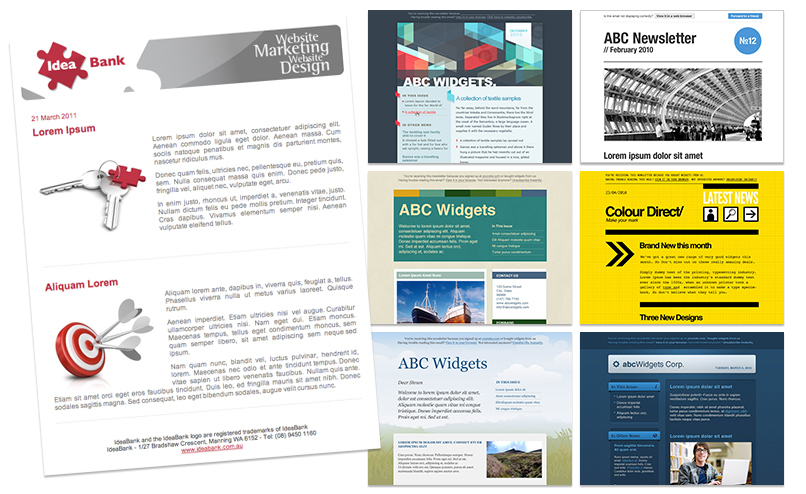 To find out more about our Email Newsletters services, please contact us.