Online Marketing

that works
Why do I need to market my business online?
Without a strategy to attract users to your website, your visitor numbers will remain low. As such, online marketing is an essential aspect of all websites we create, in order to attract new users, leads, clients and sales into your business pipeline. We specialise in the following areas:
---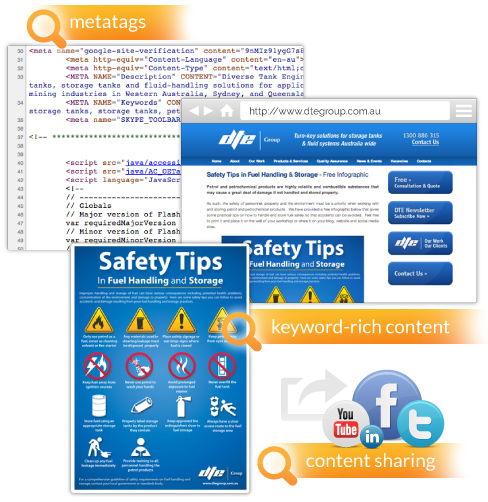 Search Engine Optimisation (SEO)
Search marketing can help promote your website by increasing its visibility in search engine results. Appearing higher in the search results can be achieved by optimising your website content for keywords users are searching for. We can also do the hard work to ensure that relevant title tags and metatags are in place on all new pages to assist with SEO.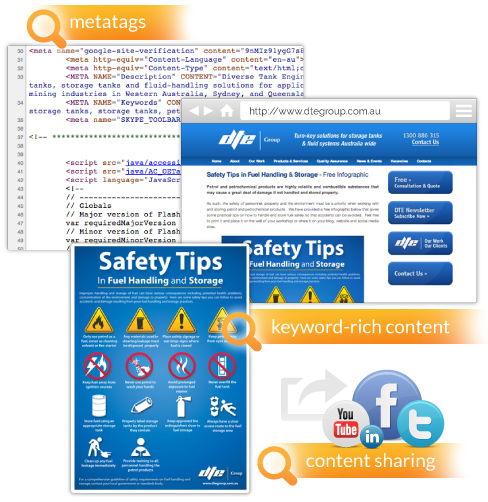 At Publish My Web, we can work with you to create keyword rich content, articles, press releases and video content that can build buzz around your brand. Sharing this content can be a highly effective way of improving your search engine rankings.
Contact us learn more about search engine optimisation or to discuss your requirements.
---
Local Search
Local search has exploded in recent years, in part driven by the new features of search engines to easily locate local businesses. Search engine users now search for products and services at a local level. In fact, one in five Google searches in Australia is now local.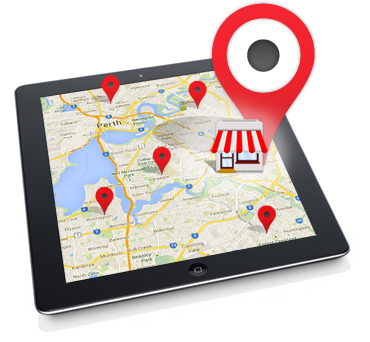 A business of any size can benefit from having a presence in local search, as 31% of local searches result in a purchase (ComScore 2012). Your local search listing can show up-to-date information to customers such as location, contact details, images of products and services, special promotions, operating hours, recommendations and much more.
Publish My Web can work with you to customise your local search engine listings. Please contact us to discuss your requirements.
---
We work well with Marketing Agencies
Already working with a marketing agency or online advertising company? No worries! We can design your website and then work with your marketing agency to provide matching and complementary services. In fact, we already work with many marketing companies with our clients, and even as a behind the scenes design service.
Any Questions? Need a Quote? Please contact us.