Google provides an easy to use and feature rich mail service called Gmail. If you would like to use Gmail to view your mail, setup an account at Gmail at: www.gmail.com
Notify us by email of your Gmail email address. Publish my Web can then forward a copy of all mail from your website on to Gmail.
Gmail is easy to use and is also a good way to back-up your email, as it is stored remotely at Google rather than on your computer.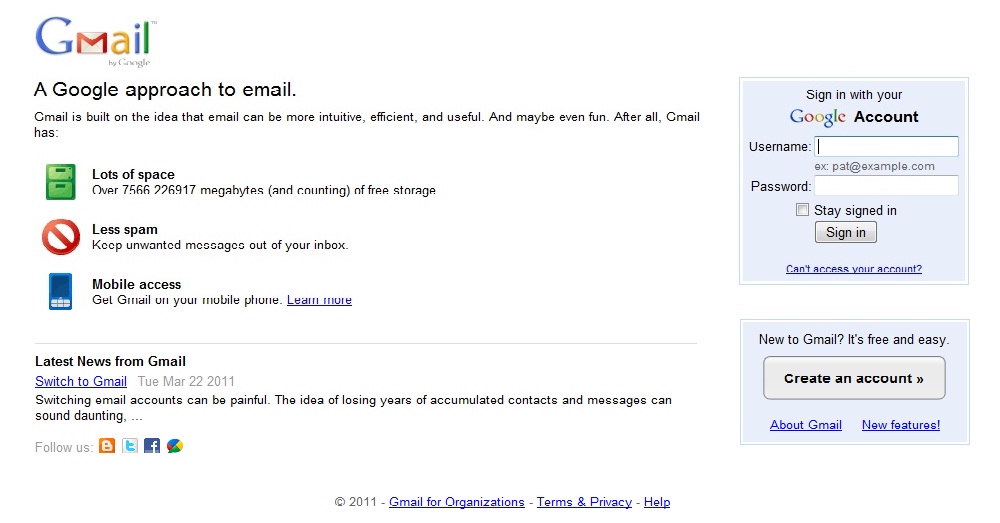 ---
How to setup your Gmail for sending mail from your website
In Gmail, it is possible to set-up your outgoing email address so that it appears that you are sending email from your website email address instead of your Gmail address.
e.g. send your email using the email address tutorial@publishmyweb.com instead of publishmywebtutorial@gmail.com
---
Follow these steps:
At the top right corner of your Gmail homepage, select the icon for Settings (beside your name) and select Mail Settings.

Under Settings, select Accounts and Import. Click on Send mail from another address, circled below.

Enter your email address and click on Next Step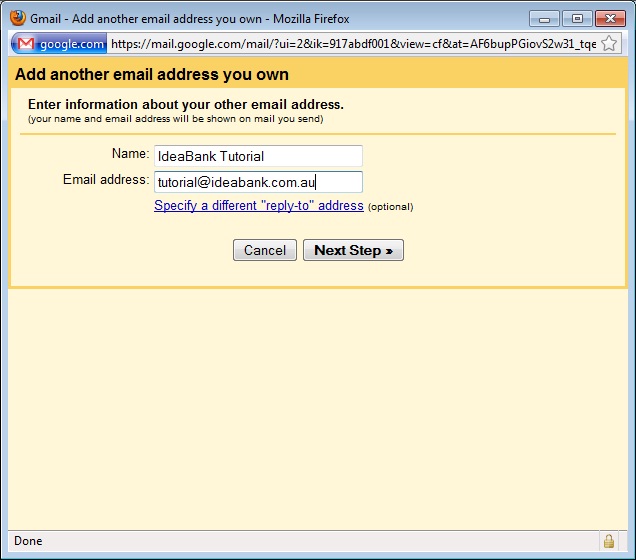 Select Send through Gmail and click on Next Step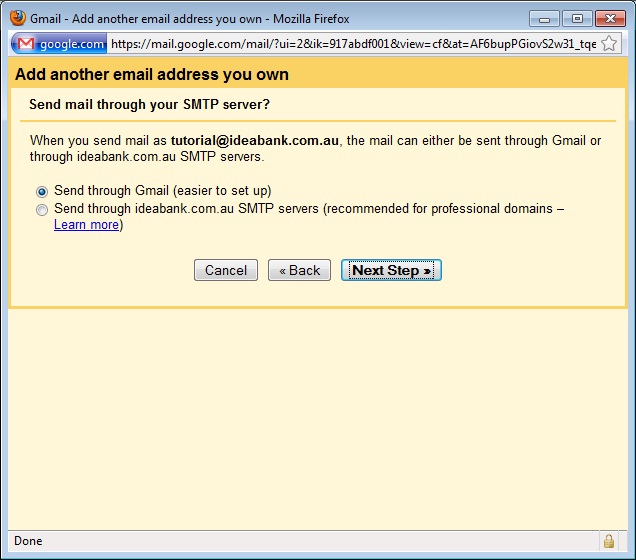 Google will need to send a verification email to the email address that you have entered. In the next window, click Send Verification.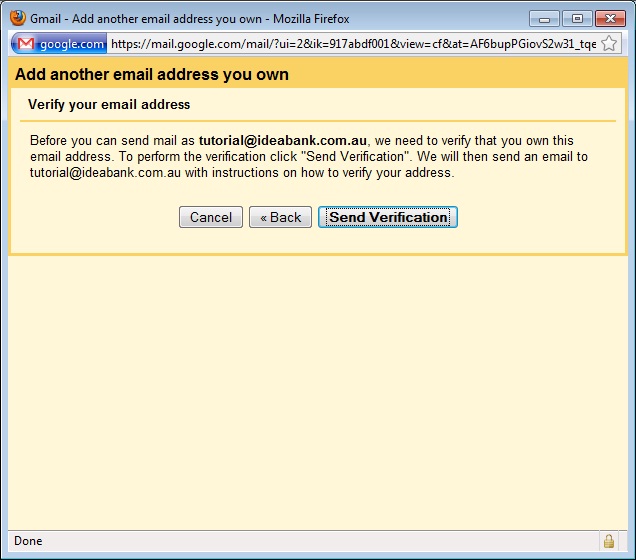 You may check Gmail's verification email by accessing your webmail or through Outlook if you already have it set-up. In the next window, enter your verification code or you may click a link included in Gmail's verification email.
After you have entered the verification number, click on Verify. If you have chosen to click on the link in the verification email, click on Close Window.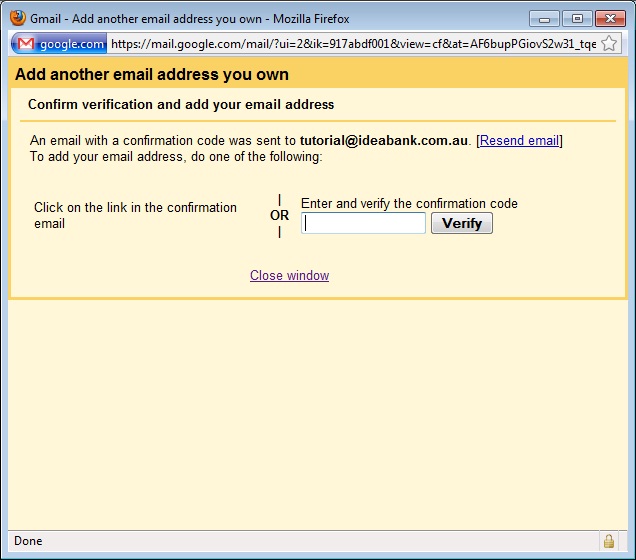 After you have verified your email address, it should appear in your Settings page, under "Send mail as", as circled below. Select the option make default to make this email address your outgoing email address. Your emails will now appear as if they were sent from your website email address rather than Gmail.

Go to the General tab under Settings and click on Save Changes at the bottom of the page to save your email updates.


You may test your outgoing email address by sending a test mail to a friend, asking them to reply to your email.